Synchronicity signs that show you found your Twin Flame
What are Twin Flames?
Twin flames are the flames of the same soul, in two different bodies. When they reunite, the Universal energy shifts, due to the strong vibration emitted by the two souls feeling again as One.
That moment when :
you feel

the ground running under your feet;

You feel like the time stops.
Suddenly you can concentrate all your energies on a single feeling. On the feeling that you are complete, again.
Meeting your Mirror soul may give you the feeling that you finally finished your path to finding yourself.
Finding the right Mirror soul may come after you learned a few lessons. Just when you lose your trust in the existence of true love. Maybe you will try to reject the meaning of synchronicity, at first.
The chances that your twin flame won`t correspond to your ego`s projection of soul mate are numerous. But, if you are willing to receive and understand synchronicity signs , I can assure you that you will find your twin flame.
Let`s silence our ego and see what are the most common signs that you found your twin flame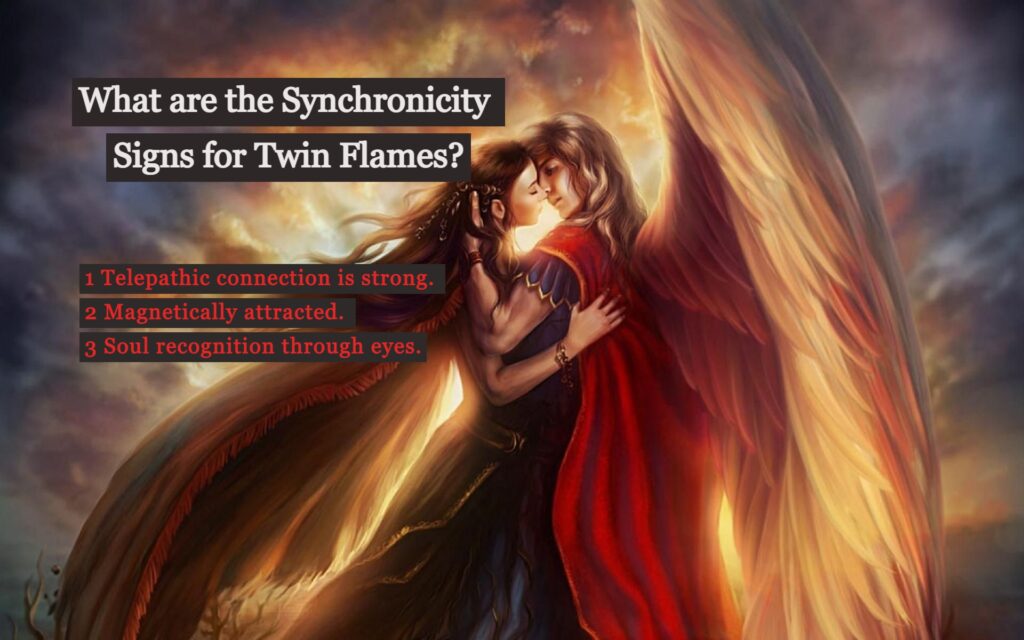 What are the Synchronicity signs between Twin Flames?
There are a lot of recognition signs that we establish with our twin flames, before coming here on Earth. Some chose to pick the other`s half-smile as a sign, others the look in their eyes, or maybe to recognize their voice. These are recognition signs, and that`s why living the experience of that sign creates the feeling that time stops. This is a sign that something important is about to happen.
I can tell you this "game" is worth the effort. The moment you reunite with your soul mate, you feel like you are looking in a mirror. You feel reflected in your "other half"
You have a strong feeling of connection with them,

knowing for sure you never felt this intensity before
Twin flame friendship is a unique experience, that makes you feel more positive and relaxed. Also, you feel energetically balanced and in tune with the Universal energy.
Together you are a harmonious Yin & Yang example
On the surface you may seem exactly opposites. Having different likes and dislikes. But on the inside, you complement one another`s strengths and weaknesses like a true example of Oneness.
Your telepathic twin flame connection is strong,

being able to feel one another`s feelings
Even if you and your partner are separated by distance, you can feel when he/she thinks about you. You can feel one another`s feelings. Both positive and negative. The compassion level between the two of you is even.
 Learning your life lessons together,

you become better humans
You realize that both of you were meant to be together for a better understanding of life here on Earth.
After hard life experiences, you find yourselves together, more powerful, wiser, and stronger.  Together you feel the desire to help humanity in this spiritual awakening shift.
You can manifest your authentic self
Your Mirror soul won`t try to change you. And you won`t try to change them. Because you are compatible. Your inner vibration is the same.
Together you learn important life lessons
Gratitude, forgiveness, compassion, and empathy are lessons you canto learn near your twin flame. That is because of the true love you share, that gives you the power to experience all these important lessons.
You are magnetically attracted to your twin flame,

no matter how much time you need to realize this fact
Even if you are afraid to experience this relationship, because you feel a strong vulnerability around them, the Universe will bring you back together. "Coincidences" may occur when least expected.
Learn more about Twin flame astrology by reading our Numerology compatibility article. Once you know your life path number, it`s easier to manage your romantic relationships.
What is the difference between a Soulmate and a Twin Flame ( Mirror Flame)?
The Twin or Mirror Flames are part of the same soul, and they have a perfect matching, due to this special characteristic.
On the other side, a Soulmate is a very good match, but not a perfect one, due to the fact that Soulmates are part of two distinct souls. 
Are you ready to meet your true Soulmate? Yes, you can see your Soulmate Drawing, using Soulmate Sketch!!!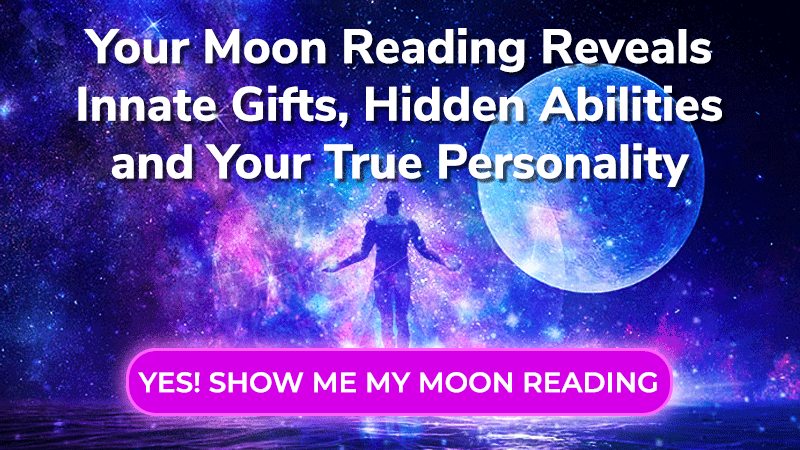 We are all free to live or to refuse to live this divine experience. We all have a twin soul. "The other half" that understands us both when we are happy and in pain. The person that knows to underline our talents. And knows to help us heal our old wounds.
It depends  on us if we want to play the "Drama Queen" role or to live the Divine experience of Oneness.
Don`t give up the searching process! Quitting is not an option, if you want to be happy!
If years ago I was advising people to go out more often to find their perfect match, now I am sure that Dating programs will be more efficient. Why? Because we stayed home for more than two years, due to the global health conditions and the restrictions that came with it!
If you haven`t found your  Mirror soul yet, reading this article should help you understand what you want from a future relationship.
But where do you begin? And how do you know exactly what to do?
Good news — there are plenty of Dating Programs for that!
And there is a strong reason for this – around 50% of people are single, searching for their perfect match.
We reviewed for you the #1 Dating Program for the last 20 years:
eHarmony
eHarmony is the #1 most trusted dating site since the '90s.
They developed the world's first patented compatibility-based matching system based on 35 years of clinical experience and rigorous relationship research.
With an experience of over 20 years, eHarmony created over 2 million relationships in over 120 countries, based on key dimensions of personality.
Do you want to find someone that brings out the best in you? You are ready to find your Mirror soul!
eHarmony is for you if you are searching for a long-term relationship.
Find your match with eHarmony.
Offers meaningful connections, based on different categories, like:
Senior Dating
Christian Dating
Asian Dating
Hispanic Dating
Gay & Lesbian Dating
Black Singles and Dating
French- Canadian Dating
Jewish Dating and a lot of other matching services.
What if you could be loved for exactly who you are? Review your matches for FREE!
Date smarter! Start now for FREE! Love is out there, and we can help you find it.
SEARCH! EXPLORE! LIVE!
Disclosure: I may receive affiliate compensation for some of the links below at no cost to you if you decide to purchase a paid plan. This site is not intending to provide financial advice. This is for entertainment only.
Related articles:
How to determine Life Path Number. Find out your Skills & Traits